Our Waste Management System is a highly advanced and autonomous composting machine. It mimics the natural process of composting in a fast and more efficient way in a chamber, by simulating an environment that accelerates the process of composting from months to hours. It handles all kind of organic (Biodegradable) waste and breaks it down into rich compost in 24 hours.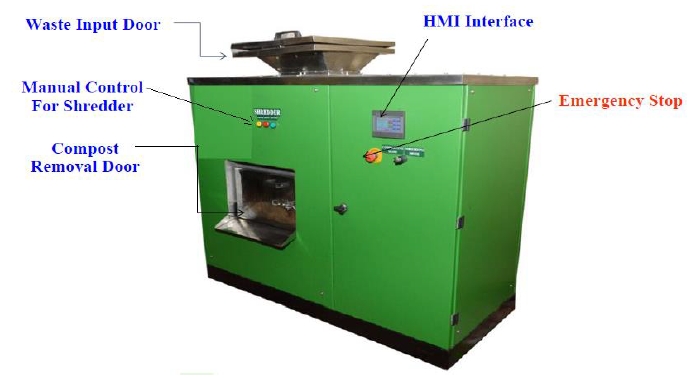 How It Works
The machine has two distinct modes:
Shredding Mode – For loading of new waste every day.
Composting Mode – Composting mode is bifurcated into Power Mode and Power Saving Mode. In power mode, the heaters are working and the mixing is frequent. The Power saving mode is reached when the compost is completely dry.
Shredding Mode
Loading of waste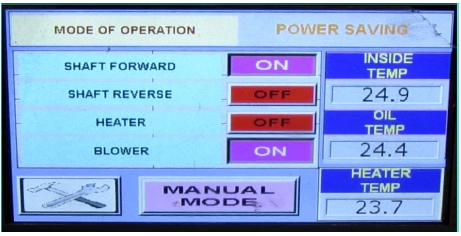 Waste needs to be loaded when machine is in power saving mode.  First by  turning the selector switch from composting to shredding mode.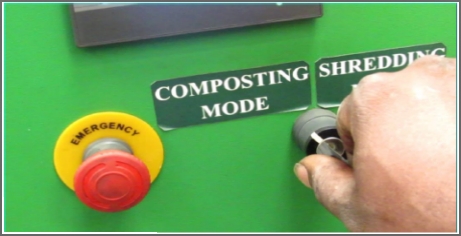 The waste input door is opened.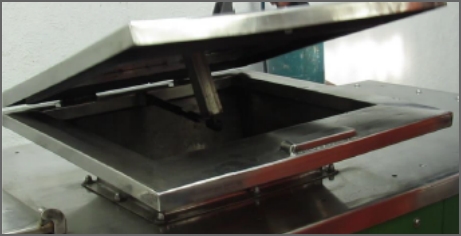 Food waste is fed into the inbuilt shredder.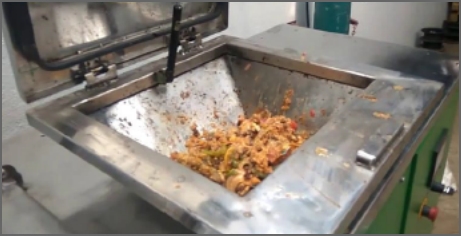 Composting Mode
The semidry waste particles are then fed into the composting chamber. After loading the waste into the machine the selector switch is to be returned back to composting mode.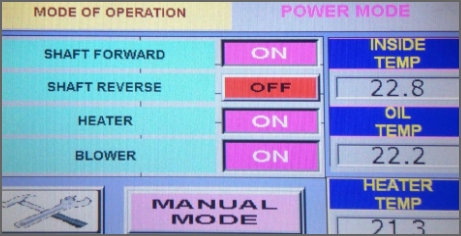 The blower turns ON & mixing shaft starts rotating in clockwise & anti-clockwise direction, which helps in even distribution of heat and fresh air, removal of steam. This process continues until the moisture is completely removed. The heat activates the microorganisms present in the food waste and they digest the waste in the presence of oxygen. This process is called aerobic digestion. Here the volume of the food waste gets reduced up to 80% to 90%. The end product is dry compost.
The above process continues for 8 to 10 days resulting in the rise of the compost volume until the maximum indication line. This indicates that the compost needs to be removed.To remove compost the manual TAB on HMI needs to be clicked.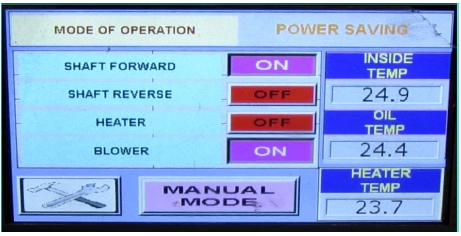 Further "Compost Removal" option to be selected.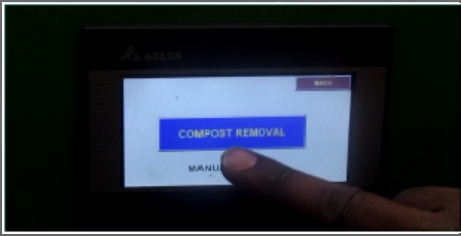 The compost removal door has to be opened.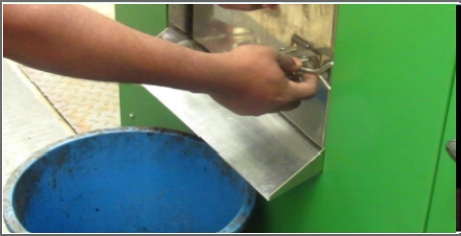 Compost automatically falls into the bin.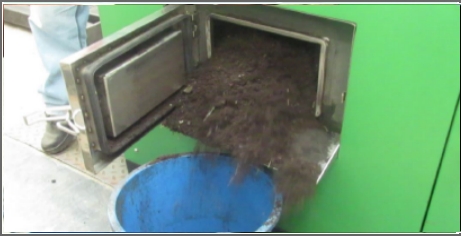 This is how the Final Product (Fertile Soil) is obtained.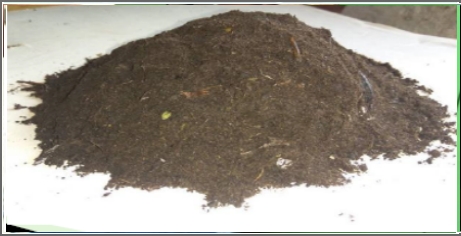 Salient Features of Our Machine
It Has Inbuilt Waste Shredder, Driven By An Independent Motor.
Thermic Fluid Based Heating System For Saving On Electricity.
It Has Highly Efficient Ceramic Heaters.
PLC Based Control Of Motor Heater & Blower For Precise Control And Efficient Processing.
It Works Noiselessly & Seamlessly
HMI Interface For Real Time Monitoring And Remote Access By Ethernet.
Most Efficient And Lowest Power Consumption In Its Class.
Inbuilt Safety Interlocks For Safe Usage.
Tested And Proven Quality For Long Trouble Free Operations.
It Handles All Kinds Of Organic (Biodegradable) Waste And Breaks It Down Into Rich Compost in 24 Hours. The Compost Bio
Product Is Odour Free, Nutrient-Rich FertiSoil.
Area of Applicatio
Housing Societies / Residential Complexes / Commercial Complexes / Gated Communities.
Restaurants / Canteens / Food Courts & Outlets / Hotels / Cafeterias Industries / Factories / Offices.
Cinema Halls / Multiplexes / Malls / Whole Sale Markets / Gardens Temples / Religious Institutes
Educational Institutions / Residential Schools / Ashrams. Municipal & Government Organizations.
Railway Stations / Airports / Flight Kitchens.
Other Services & Solutions Offered
Handling your biowaste is always a messy affair. Due to this many are discouraged from segregating and handling your wet-waste. An important feature of our bio-waste management solution is that we can provide you with bio-degradable dustbin/garbage bags. These can be put into the Composting Machine directly, saving you from the mess that you were always worried about.
Option to power the Composting Machine with a Solar Power Plant.
Solutions for generating Bio-Gas from the slurry waste by setting-up a Bio Gas Plant.
Utilizing the nutrient-rich compost for society gardening or individual flat gardening or selling of the compost in the open market.
Centralized & De-Centralized Waste Management Solutions.
Solutions & Services for treating of e-Waste